4-H Consumer Choices
Study, Compare, Decide…Consumer Decision-Making for 4-H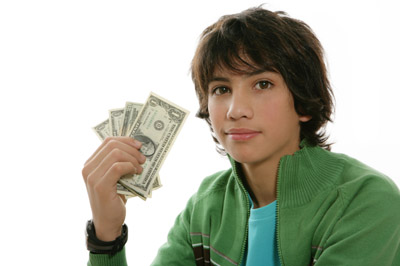 Florida 4-H will be adopting the National Consumer Choices program called LifeSmarts over the 2017-2018 year.  Starting in 2017, all Senior and Intermediate 4-H members who would like to participate will be asked to utilize these materials.  A state competition is held in February with the opportunity to participate in a National LifeSmarts competition.  For Juniors interested to participate in Consumer Choices, please stay tuned as we develop program guides using the LifeSmarts materials to assist in participation in the competition at a local level.
 For more information on LifeSmarts, go to: http://lifesmarts.org/.  There is no cost to participate and the majority of the program is done online.  Leaders may request a LifeSmarts toolkit in a box at: http://lifesmarts.org/resources/lifesmarts-in-a-box-teaching-toolkit/.
For any questions, please contact: Vanessa Spero-Swingle, Regional Specialized Extension Agent, Vspero@ufl.edu
—–
The following resources are available to county 4-H programs to use in development of local Consumer Choices contest:
2016 Study Guides
2015 Study Guides
Special thanks to our contributors; Wendy Lynch, FCS Agent Putnam County, Amanda Griffin, FCS Agent Jackson County, Ricki McWilliams, Northwest District FCS RSA, Selena Garrison Grant Writer Dept of FYCS, Katherine Marin, FCS Agent, Duval County, Sara Knollinger, Eat4Health Student Assistant, Judy Corbus, FCS Agent Washington County, and Samantha Dailey.